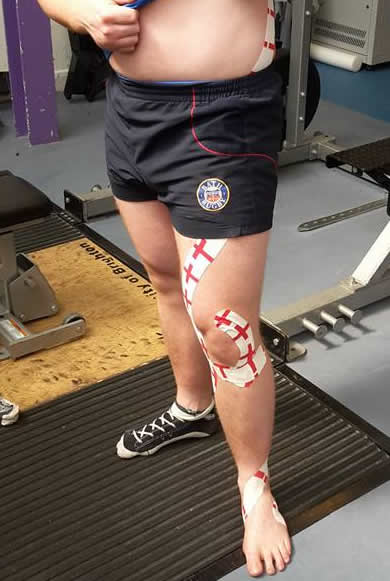 Lots of positive feedback on pain relief especially on some achillies strains and tennis elbow cases.
Here's a pic of my client Dan having a squat chain and knee decompression taping to help support a knee injury he sustained rugby training.
This isn't a fix to the problem but it is part of the holistic approach to helping the knee recover to full strength.
The taping enabled Dan to perform a squat with noticeably improved knee stability and decreased pain feedback allowing him to optimise his training session.
If you are interested in having any RockTape done to help with any niggle or injury please feel free to get in touch.
For more info on RockTape, please read my RockTape blog.