News
Sports Massage available again!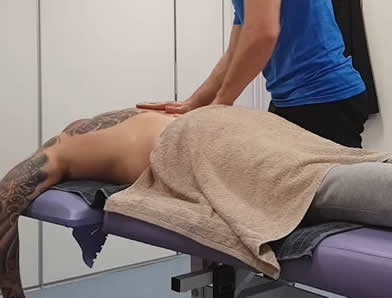 Finally, sports massage is allowed to resume! So, get in touch for an appointment!
Here's a reminder of some of the other things I do:
Spinal Manipulation
Medical Acupuncture
Cupping Therapy
Instrument Assisted Soft Tissue Mobilisation (IASTM)
RockTape RockDoc
Group PT Sessions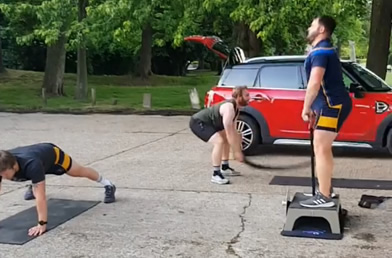 With the gyms still indefinitely closed I've been making use of the grand outdoors. Here's a few players from Eastbourne rugby club going through a group PT session with me.
If you're missing the gym get in touch for some sessions. Or want to train with friends - I can train up to 5 people at a time to help split the costs, with dumbbells up to 42kg each and the new kBox4 I've got plenty of resistance to deliver a proper strength based workout.
Further details on group sessions can be found here.
Update on Sports Massage Treatments
I am still unable to do any sports massage treatments as per government guidelines, fingers crossed it will be available soon.
I will also no longer be working from Lushington Chiropractic, after 4 and a half years at the clinic I have decided to reassess my work/life balance and focus on my private practice. I'd like to thank James and the team for the opportunity and times I had there. So, as of now (when the government allows it) all treatments will be privately available as home visits and when the University of Brighton gym reopens I will also be able to use the treatment room there.
kBox4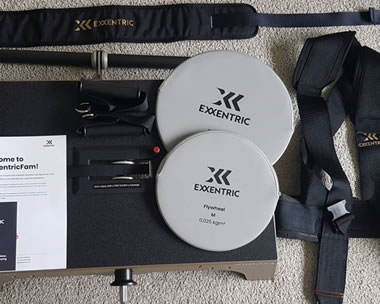 I received my Exxentrics kBox4 last week and I've been testing it out over the weekend. It's awesome! No need for lots of weight plates or dumbbells anymore, it's essentially a portable gym. I've debuted it today with clients and it's been well received.
The main benefits of this system it's that the entire rep is a challenge, each rep is potentially maximal so rather than the last couple of a set being a challenge the entire set is and the system will match the force you put into it so anyone is able to use it - I could use this for rehab or for training powerlifters!.
Here are some videos of me using it last week. I have also written a blog about it - check it out!
Obviously gyms are still shut for the foreseeable so if you want to book in to get a proper workout in let me know!
Update on training 1/6/2020
The government has given the go ahead for personal trainers to train clients outdoors. Trainers are allowed to see multiple clients in a day up to a maximum of 6 in a group training environment provided that social distancing of at least 2 metres is followed.
I am back up and running with clients already and will continue to take bookings of existing and any new clients.
I will be doing these sessions in people's gardens or select outdoor venues that's suitable to train from.
I have completed a risk assessment in relation to outdoor PT and covid_19 risks and will be following the protocols set out to reduce any potential risk to my clients or myself.
Coronavirus Equipment-Free Workouts!
Here is the link to the coronavirus equipment-free workouts I have designed.

The "Equipment-Free" package is a preset package with 2 varying strength workouts and a HIIT routine that you complete as many rounds as you desire.

There are the bespoke routines as well which are a lot more tailored to you in terms of what equipment you have available, injury history, time constraints etc. The bespoke programs have 3 tiers of review weekly, fortnightly or monthly so they can be tweaked to what works best for you to keep achieving your health and fitness goals during these tough times.

https://oliverodypt.mypthub.net/buy-packages
University of Brighton gym has shut down indefinitely due to Coronavirus
Unfortunately due to the Coronavirus the University of Brighton gym has shut down indefinitely leaving me at the weather's mercy for anyone who wants to outdoor training sessions.

If anyone is in a situation where they can't train at their gym I will be making some equipment-free workouts to do at home to keep you in shape during these shitty times.

I will update you all when I have them on my site and they will be very cheap as I know the economy is taking a beating at the moment.

Any purchase of these would be highly appreciated as this is a very bad time to be self employed!

Stay safe!
Qualified medical acupuncture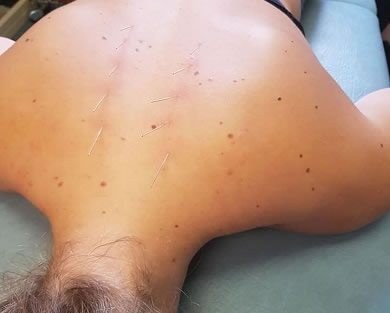 I have recently completed my medical acupuncture course with the awesome guys at OMT training.
This certificate allows me to practice medical acupuncture with my clients. This is not the Traditional Chinese Medicine (TCM) style of acupuncture but the western approach, musculoskeletal medical acupuncture or sometimes referred to as dry needling. The western approach is more focused on treating the myofascial trigger points opposed to the flow of qi or meridian lines seen in TCM.
Medical acupuncture is a fantastic way of reducing myofascial pain by stimulating the bodies natural chemical pain killers, helps reduce muscular tone, triggers an increase in blood flow to the effected area and initiates the body's natural inflammatory (healing) response.
Qualified cupping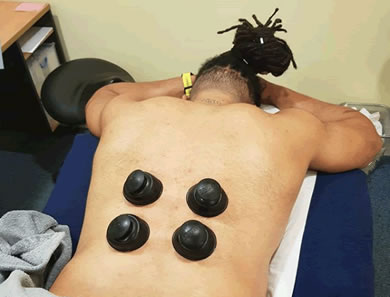 I have completed my RockTape RockPods course. RockPods are a form of cupping therapy but instead of using glass cups and fire to create a vacuum like in traditional Chinese medicine these are silicone pods that create the negative pressure making them a lot safer and easier to use. Go check out my blog on cupping therapy for a more in-depth explanation of this highly effective treatment.
Physiq Apparel ambassador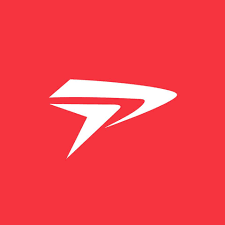 I have joined forces with Physiq Apparel and become an ambassador for the brand. The clothing is amazing, honestly! I use it all day, everyday as my "professional uniform" so it must be comfortable for me to be able to work in it all day. More than half the clothes I own now are physiq apparel.

Check out their website by following this link http://teamphysiq.com/oliverody if you see anything you like enter code oliverodypt in the coupon code at the checkout for an additional 10% discount and that includes sale items too!
I have Instagram!

I have created an Instagram account @oliverodypt I will aim to post regular updates on training and therapy tips sharing my knowledge with the world of Instagram!
Qualified spinal manipulation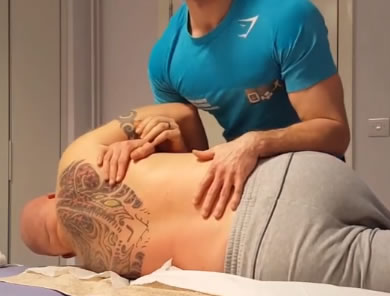 I have completed my spinal manipulation course with OMT training. This means I am now fully qualified and insured to perform spinal manipulations like those used by chiropractors and osteopaths. Spinal manipulations combined with massage therapy and corrective exercise is a strong cocktail of ingredients that will get you pain free, moving well and living to your full potential.
Qualified IASTM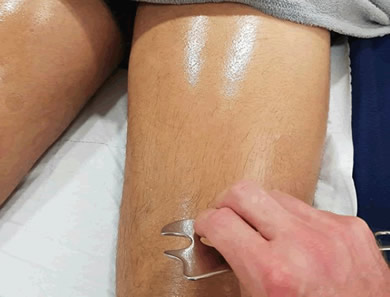 I have completed my RockTape RockBlades IASTM course. It is an extremely effective and fast treatment method that elicits instantaneous results in increased range of motion and pain reduction.

Check out my blog on it.
So the RockTaping is going down a treat!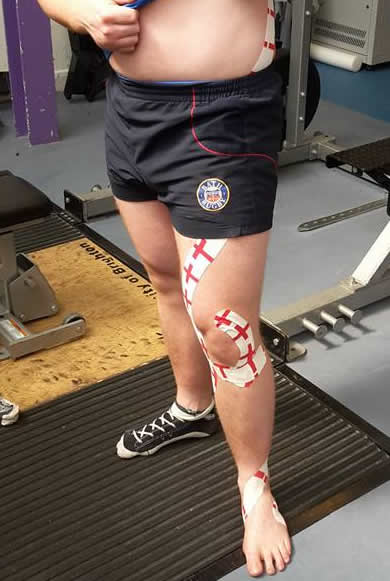 Lots of positive feedback on pain relief especially on some achillies strains and tennis elbow cases. Here's a pic of my client Dan having a squat chain and knee decompression taping to help support a knee injury he sustained rugby training. This isn't a fix to the problem but it is part of the holistic approach to helping the knee recover to full strength. The taping enabled Dan to perform a squat with noticeably improved knee stability and decreased pain feedback allowing him to optimise his training session.

If you are interested in having any RockTape done to help with any niggle or injury please feel free to get in touch.

For more info on RockTape, please read my RockTape blog.
RockTape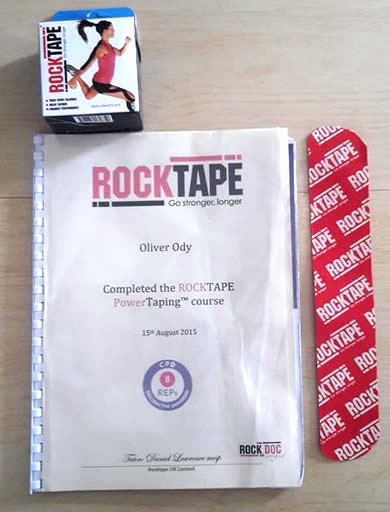 I'm happy to announce I am now your local certified RockDoc! I will be offering this service in conjunction with PT and Sports Massage as well as taping alone.
The three main types of taping I am offering is:
Symptom Reduction Taping - great for relieving pain to injured muscles.
Dynamic Posture Taping - great for giving your body feedback into maintaining great posture.
Power Taping - great for increasing mobility and stability through movement patterns.
For any more info please feel free to get in touch!
*** Special offer alert! *** Forever Living
To celebrate my new association with Forever Living I will be offering some special packs I have personally designed.
The "Sports Pack": Argi + / Forever Freedom drink / Heat Lotion / Active HA tabs. This is a rounded pack for optimal performance and recovery all of which I personally use.
The pack RRP is £120 - deal price is £110 plus a free PT session or sports massage included!
The "Slim Pack": Argi + / Aloe Berry Nectar drink / Forever Therm tabs / Blossom Herbal Tea. This is a pack designed for supplementing healthy, sustainable weight loss whilst keeping energy levels high for great workouts.
The pack RRP s £120 - deal price is £110 plus a free PT session or personalised program included!
The "Health Pack": Aloe Bits and Peaches drink / Forever Daily Vitamins / Fields of Greens tabs / Nature Min tabs / Arctic Sea Omega tabs / Bee Pollen tabs. This pack is designed to deliver a full range of vitamins and minerals lost in daily diets this will bring up energy levels and bolster your immune system.
The pack RRP is £110 - deal price is £100 plus a free sports massage included!
All product details are in the link below. Please get in contact if you would like to take advantage of these offers! P.S don't forget about the money back guarantee! Winner!
Forever Living
I am happy to announce a new business venture with premium health and wellness company Forever Living. Forever has a HUGE range of high quality products backed by a money back guarantee.
Check out the ranges in the link opposite and feel free to fire in any questions. www.foreverliving.com
If you would like to read my Forever Living Blog, click here.
Sports Massages - NOW AVAILABLE
I am now offering 45 minute sports massages for £20. For further information, call now on 07871 276145 or email info@oliver-ody.com
Personal training package/price changes active from 15th November 2013
My rates have remained fixed since the formation of my business. After 2 and a half years I am now increasing my charges to accommodate economic inflation, increased gym rental charges, the quality and demand of my services through further experience as well as remaining extremely competitive with the East Sussex area's personal trainer charges.
All current clients or new clients signed up before 15/11/13 will have their prices frozen at current rate for future sessions as a sign of gratitude to my business. Any new clients after 15/11/13 or old clients that haven't used my services for over 3 months will be subject to new prices. All priced sessions are 1 hour in duration.
Click here to view the new personal training prices.
Training Programmes for Extreme Sports
I'm developing training programs for extreme sports, I have mountain biking programs already up for grabs and I'm working on climbing, ski-ing, snowboarding and surfing programs which will be available by the end of the week! All programs will have a beginner, intermediate and advanced training level so it will be appropriate for all. Please get in touch if you are interested in one!
*** Special offer alert! *** For Personal Training Taster Sessions
For anyone interested in having personal training I will be offering reduced rate taster sessions until the end of March. This is ideal for anyone who is now getting bored of their New Years resolutions of joining the gym, giving up certain foods, drink or now looking to getting a beach body for Summer. The tasters will be £12.50 for an hour, one to one, and will be deducted off the price of a block of sessions if purchased after the taster.
New group special offers available
Groups of up to 5 people for personal training with me for only £35. Split between 5 thats only £7 for an hours PT or you can buy a block of 10 sessions in advance and get 2 free for £350 for the group...so £70pp for 12 hours of PT with me in the best gym facility around... Bargain!
Where I train - Brighton Uni gym in Eastbourne
A small glimpse of the layout of the facilities at Sport Brighton (Brighton Uni gym in Eastbourne) where I train from. It's a state of the art strength and conditioning gym and a great place to train.
Up to 50 likes on Facebook! As promised, here is a simple program that everyone can do:
This should be done 3-4 x a week with a days rest after training.
Legs:

TONE UP - 4 sets of 15-20 reps of squats/lunges each leg/split squats/squat thrusts. Have 30-60s recovery do sets of each exercise then move to next.
POWER UP - 4 x 8-12 reps of squat jumps/jumping lunges per leg/ split squat jumps/burpees. Have 90-120s recovery do sets of each exercise then move to next.
ENDURANCE - 4 x 1min of burpees/squats/lunges each leg/split squats. Have 60-90s recovery do sets of each exercise then move to next.
Core:

All goal types should do at least 1min plank, 30s per side, side plank, 1min cobra 3-4 sets, then do 3 sets of 30s bicycles/30s leg lowers with 30s rest after both completed and then 3 sets of 30s back extensions/30s bridge or hip raises 30s recovery after each superset.
Upper body:

TONE UP - 4 sets of 15-20 reps of press ups/body rows/staggered press ups/dips. Have 30-60s recovery do sets of each exercise then move to next.
POWER UP - 4 x 8-12 reps of clap press ups/get ups/pop presses/dip press offs. Have 90-120s recovery do sets of each exercise then move to next.
ENDURANCE - 4 x 45secs of press ups/body rows/dips. Have 60-90s recovery do sets of each exercise then move to next.